Villa Dusk: Frog 215
A downloadable game for Windows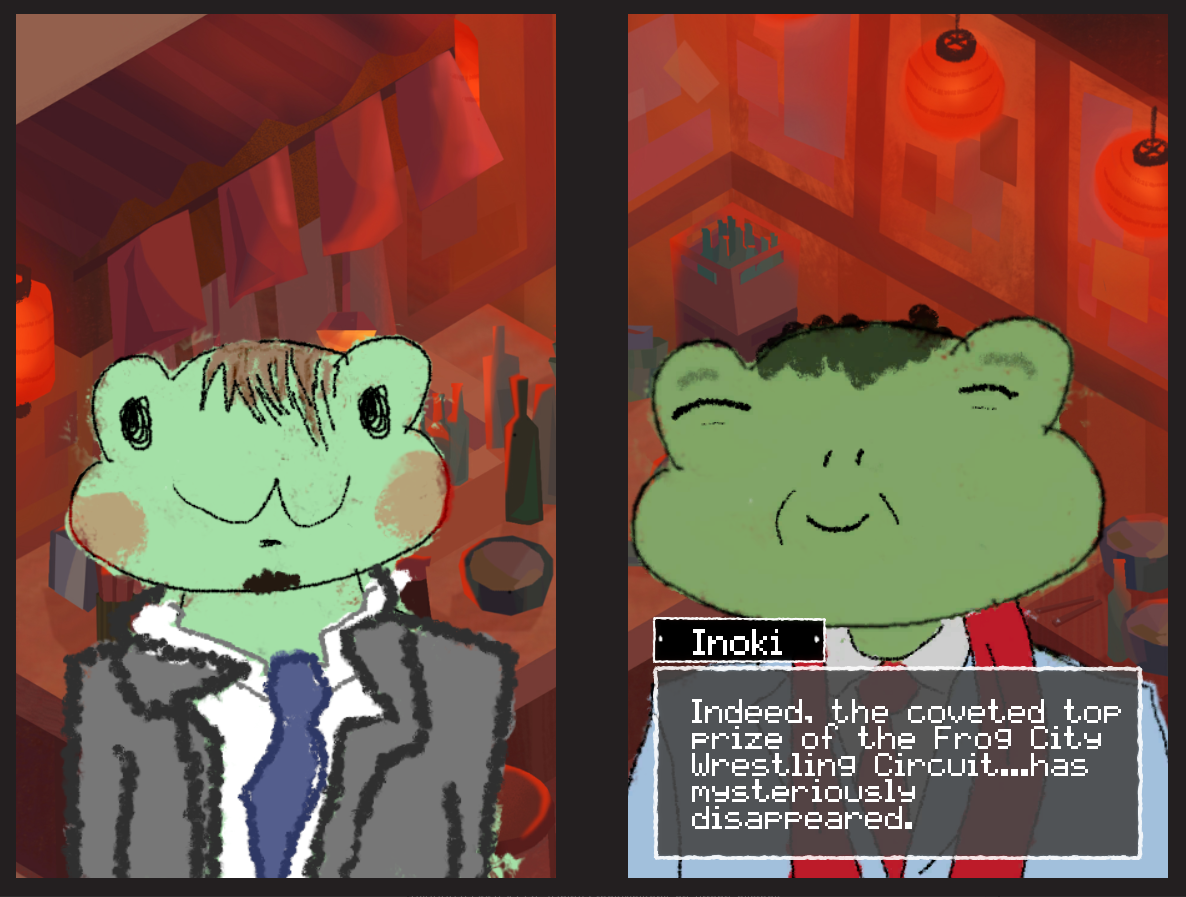 What happens when Kyle Kerro, Frog City's greatest detective, is tasked with finding out who stole the coveted FROG CITY WRESTLING CIRCUIT CHAMPIONSHIP BELT?
Play as Kyle Kerro, ace frog detective!
Dive into the sordid world of...married pro-wrestlers?!?
Experience dual-screen gameplay that totally isn't just a rip-off of Hotel Dusk: Room 215!
Throw the best birthday party!
Background art by Nmoonart (twitter.com/nmoonart) , used with artist's explicit permission.

A secret santa gift for Danielemelonz.
(Apologies to the creators of Hotel Dusk. Also apologies to Hakumei to Mikochi, which I referenced for the hedgehogs within. Compiled for Windows because web assembly threw a fit at the very last minute and made the web build stop working. It's suggested that you leave the resolution at the default 1200 px * 900 px)